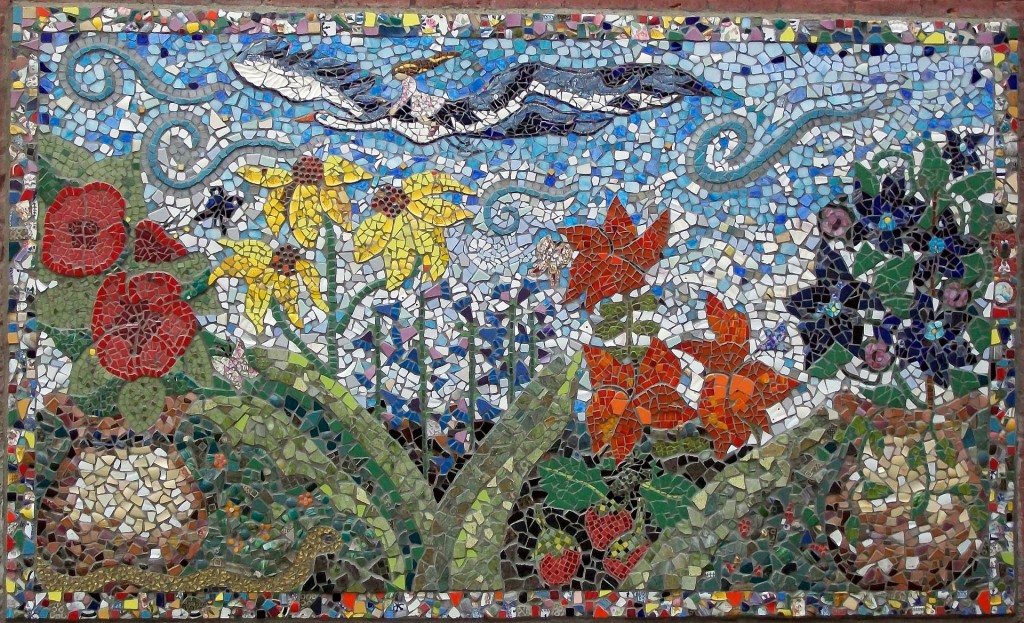 In this season of hibernation, I think… and my remembrance of things past is not unaccompanied by regret.
Mists of sadness rise. I will not enter them for they might drag me into a quagmire.
No, I will not re-read past chapters. Today's chapter is being written—Jesus dictating, me writing. Or sometimes, me writing fast, impulsively, selfishly, and Jesus overwriting it with gold-dust, producing beauty from ashes.
* * *
But what can be done with regrets for time past?
I reach for another alliterative word…redemption.
I take my regrets, shattered shards of what could have been beautiful, were I wiser, smarter, holier,
And I pour the iridescent fragments of these regrets into the great outstretched hands of God.
* * *
I think of David. He sees a beautiful married woman bathe on a rooftop, sleeps with her, has her husband killed when she falls pregnant, and then marries her.
The prophet Nathan confronts him with a story which helps him see the shamefulness of it all.
David repents, but sin has consequences, that's the deep magic from the dawn of time. The unnamed baby dies.
But there is also redemption…the deeper magic from before the dawn of time
Bathsheba conceives again…and that child is Solomon, the wisest man who ever lived, the reputed author of Proverbs and Ecclesiastes.
From that union stained by lust and murder came forth exquisite Psalms and wise Proverbs.
* * *
We undervalue what is precious; we overvalue what is trivial; we waste our time; we squander our energies; we damage treasured relationships; oh yes, and for all these things, we pay the price, yes we do– the inexorably fair law of sowing and reaping.
Fair and merciless.
But a deep hidden mercy runs through this world, like subterranean gold, like purple amethyst, yellow citrine, and smoky quartz hidden in the dead, fossilised trees in Arizona's petrified forest, trees which fell two hundred million years ago.
Gradually, each cells of bark and wood is replaced with minerals of every colour, as God shapes my shabby paragraphs into the frame, the outline of a glory story.
* * *
God takes the fragments of my faltering hopes, my missed chances, my foolishness,
And says, "Child, from this, even from this, from this glimmering pile of your mistakes, see what I am fashioning."
And like a medieval craftsman making stained glass, he fashions glory, stained glass, from glinting heaps of errors.
And I see what he is creating from sins and folly, the stuff I never intended.
It is the life I now have, bursting with potential for joy and beauty and worship. It is good. It is very good.
And through tear-stained eyes, I bow my head in worship.