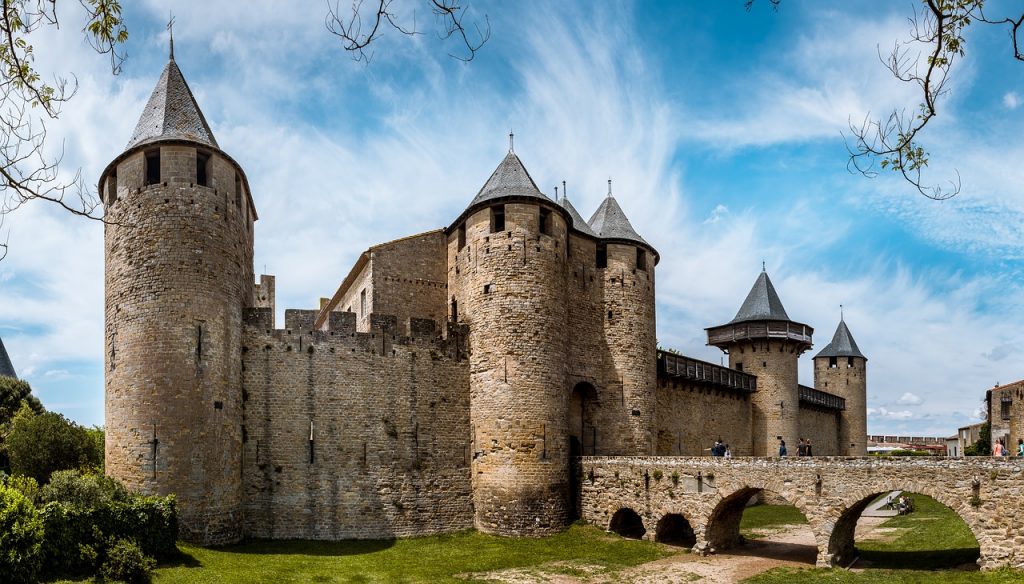 I love travel, and I've had many, many magical trips over the years…Costa Rica, New Zealand, Norway, Slovenia, and several trips to Switzerland, Italy, France and Greece were highlights.
But anyone who travels a lot knows that every trip will not be a slice of heaven. Things can go wrong, tempers can go wrong.
So we once left on holiday two days after my husband had surgery on a polyp. We had tickets to fly, but couldn't because of the recent surgery, so claimed travel insurance, and drove. He was angsty; I was angsty; it was one of the hottest summers on record (as almost every summer in Europe is nowadays), and we overheated, in every way, argued and got historical, masking our fear. (Would he take chemo? I, the risk-taker, did not; would he, the cautious one, be foolish enough to (in my book)? Irene, our daughter, who is studying Medicine at Oxford University, hissed, "Mum, I will be so mad at you, if you tell him not to take chemo," and I, "But, of course, I will. Chemotherapy is a demonic, extremely toxic poison. It's irresponsible, quite insane, to take it if there are alternatives." So, you see, we were in just the right frame of mind for a peaceful holiday!!
However, when we parked, and got out of the motorhome, there were beautiful palaces like Palais des Papes in Avignon, historic walled cities, magnificent Roman ruins like Pont du Gard, cathedrals, beaches, glorious mountains, walks by gorges, a hike up a volcano, and great food. Magic, self-forgetfulness, joy.
So, how do I assess this holiday, I wondered, as I sorted through my photos each evening. If you looked at the hours and minutes, there was much interest and magic, and the losing track of time which defines happiness for me. There were also heated arguments.
It's like life. Every day has beautiful things, what the poet Rilke calls, "the things that will never leave you:" sunrise, sunset, cirrus, cumulus, and cumulonimbus clouds, the ever-changing panorama of nature, the quiet patience and dignity of animals, people who love you, and the inalienable love of God. Most days have opportunities to read, to pray, to meditate, to sleep, to walk, to awaken your body with exercise, to love,  to rest and relax, and rejoice in the love of God. When we live fully in each hour, there is much to make us happy, and many things to be thankful for… even though things have gone wrong, there have been hammer-blows to the heart, the breakers and waves have crashed over us, and there is an Evil Being, the enemy of our souls, who prowls, who can possess people, and bend them to his malign will (literally, metaphorically). Hassle we will not escape, for it is in skilfully dealing with it that we grow strong.
But God gives us good and happy hours in the midst of the worst days, and, so, even during the worst days, we need to seize them with gratitude.
* * *
What went wrong in the motorhome that holiday was not just the Damocles sword of pending test results. (We got a call on holiday, but not the call. All was well. Phew!!) It was that we brought unresolved issues on holiday with us.
I recently read an inspiring biography, "My Life: A Guided Tour" by Ken Taylor, translator of The Living Bible; and a bestselling children's writer, founder of the major Christian publishing company, Tyndale House; the Christian Booksellers Association; pioneer of short-term missions; Life Application Bibles, and the One Year Bible. Almost everything that man touched turned to gold.
He had ten children, and, when they were young, had inadequate housing and not much money. Unsurprisingly, there were tensions, and his wife was critical of him. He describes leaving the house, seething, and being in turmoil all day, walking for hours until his anger was spent. He believed this anger "was hindering his prayers," but "steady peace and joy with my wife seemed beyond my ability."
Taylor finally decided that this must not go on. He wanted to get his prayers answered. The solution, which he felt he could not bear to consider, was "simply to forgive Margaret for criticising me. The situation must end, and since Margaret would not solve the problem by no longer criticising me, I would have to take the lead by trying to learn from her criticism, and meanwhile forgiving her for hurting me."
"It was one of the hardest actions of my life," he wrote, "to allow myself to admit the fault she had alleged, and concurrently to say in my heart, 'I forgive you,' and mean it. But God helped me."
"The next time a criticism came—a few days later—I flared up internally as before but rushed out and prayed for help to accept and forgive, then I came back quieted a few minutes later. Not many days went by before I realised that the flare-ups took a shorter and shorter time to deal with, and they could finally be handled immediately. A few weeks later, Margaret remarked, "You are different from the way you were," and I knew the Lord's grace had prevailed, the spiritual battle of many years was ended, and Satan, who had conquered for so long, was himself conquered.
And when the turmoil ended, the grass could become fresh and green, and flowers could grow and bloom—and they did."
This is the best account of forgiveness in practice that I know of.
* * *
More and more, I am trying to keep short accounts, to forgive when things happen, or surface in memory, so that I can live happily, and as free as a bird.
Here's a striking story from missionary, Simon Guillebaud: In Malaysia, monkeys invaded a farmer's land and destroyed his crops. The damage jeopardized his very livelihood so he needed to act fast. The ingenious solution he devised was to put peanuts in hollowed-out coconuts. He then hid and waited. The monkeys came, scaled the walls, and smelt the peanuts. When they found them in the coconuts, they grabbed them, but now their clenched fists couldn't pull them out – they couldn't fit through the narrow apertures if they remained clenched. Neither could the monkeys now scale the walls again without releasing the peanuts, but they didn't want to, so they were stuck. The farmer then reappeared and shot them one by one. Their freedom was so easily attainable. All they had to do was let go, but they chose to hold on.
If you are holding on to anything, let go."
Let it go. Let the peanut go. Most of us who live in this world have been cheated, robbed, lied to, lied about, manipulated, taken advantage of… Evil is a real force in the world, though not as strong a force as good.
Just let it go, let the peanut go. That does not mean you have to invite those who have slandered, cheated, or abused you to lunch, or to be your house guests, or best friends. It may not even be safe to be in relationship with them, for evil is real, and there are People of the Lie.
Forgiveness is partly a matter of mental discipline. When the memory of wrongs surfaces, release the darn peanut.  Mentally say, "I forgive you."  Release the peanut to God, the righteous judge, and leave it in God's hands. "No one gets away with anything," John Arnott says in Grace and Forgiveness. Ask God to convert the evil done to you to good. ("You meant it for evil, but God meant it for good,"  Joseph tells his scheming brothers).
To leave the harm done to us in God's hands, and then ask God to bring good to us and to our family out of the evil done to us is a potent prayer, which sets us free to dance.
Further Reading
Grace and Forgiveness by John Arnott (Amazon.co.uk) and on Amazon.com
My Life: A Guided Tour by Kenneth Taylor on Amazon.co.uk and on Amazon.com
Choose Life: 365 Readings for Radical Disciples by Simon Guillebaud on Amazon.co.uk and Amazon.com
The People of the Lie: M. Scott Peck on Amazon.co.uk and Amazon.com
Image: Creative Commons.