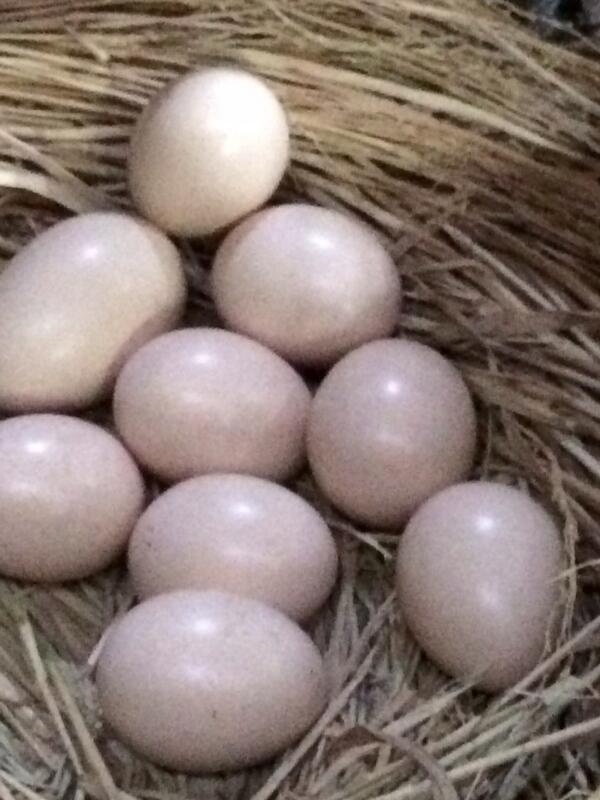 Rick Warren, of the wildly successful Saddleback Church, was influenced by Donald McGavran, maverick church planter, who suggested church planters use the kind of music people already listened to. The familiar music provides a hook for the Gospel.
Some of the fastest-growing churches today use music as a hook; I think of the music coming out of Jesus Culture (Bethel Church, Redding, California) or Hillsong. Hillsong's Ocean, Where Feet May Fail, cracked the top 100 songs. And what about the sublime Revelation Song?  Oh How he loves me, sounds like a pop song: So heaven meets earth like a sloppy wet kiss/ And my heart turns violently inside of my chest.
Jesus's metaphor for evangelism was fishing.  You catch a fish with a worm, because that's what it likes. Can't bait your hook with roses.  Won't work.
You bait your hook with worms "short, fat juicy ones," but the point is not the worms. The point is the fisherman the worm draws you to. And He is worth it.
* * *
 I kept coming across what sounded to me like Prosperity Theology in Cambodia. Ke Pich, the assistant pastor, said he became a Christian after listening to Joyce Meyers on TV for 2-3 months.  Another pastor, with the only concrete house in his village of palm leaves and bamboo huts (a bit like the cottage Yeats dreamed of "of clay and wattle" made in the Lake Isle of Innisfree) told a story of a woman who had no money, and gave money to the church and then her micro-business began to make a bit of money, and then the church gave her a job and now she has enough money.
Crass? Well, it's not just a "majority world" story. Post-modern emergent (and best-selling) writer Donald Miller in Blue Like Jazz talks about making $1000 a month, and his bank balance hovering around 0, and not tithing a red cent, and then he began to tithe, and magazine assignments and speaking gigs came, in, and he could save an additional 10%, and he never again lacked for money.
* * *
This is Abraham Maslow's famous hierarchy of needs. When we lack food, shelter, and safety, it is hard to think of anything metaphysical.
So you see the appeal of prosperity theology. And it works, it really works, all its promise of answered prayer, of giving and receiving, taken straight from the words of Jesus. And it leads us to Someone grander than money.
* * *
 Celestial economies figured large in my family's history. My grandfather, Piedade Felician Mathias, a Catholic surgeon who won an O.B.E., worked God, and God, with mercy and amusement, allowed Himself to be worked.  When his private practice dropped, he'd say to my grandmother, aggrieved, accusatory, "Josephine are you giving?  Give.  You are not giving; that is why I am not getting."  She did; people got sick; he bought land, houses…
As a widow, on the first Monday of the month, Granny had her chair carried out to her palm grove, where a line of poor people waited for her.  She gave each a five rupee note,
My Uncle Morris Mathias, head of United Breweries International and unofficial adviser and emissary of Lee Kuan Yew of Singapore, indulgently sent her, each month, a few hundred rupees—solely to give away.  "Give, Ma, give," he laughed, remembering his father's powerful, paradoxical economy.  "The more you give, the more we get."
* * *
 And I can attest that "Give and you shall receive," is a true narrative, because when we began to tithe months into our marriage, financial windfalls happened and happened, and  we've never lacked money while we tithed. Our only financially tight period was the first 2.5 years of starting a business, when—suddenly cold-footed—alas, we did not tithe.
* * *
 There is nothing wrong with desiring a comfortable home, or a beautiful garden, or a good education for the kids. In fact, as C. S. Lewis writes in "The Weight of Glory, "  "If we consider the unblushing promises of reward … promised in the Gospels, it would seem that our Lord finds our desires not too strong, but too weak. We are half-hearted creatures, fooling about with drink and sex and ambition when infinite joy is offered us, like an ignorant child who wants to go on making mud pies in a slum because he cannot imagine what is meant by the offer of a holiday at sea. We are far too easily pleased."
* * *   
A predominant desire I noticed in the several villages I had the privilege of visiting was blessing. "Pray for me, that God will bless me," I was asked more than once. And people would lavishly offer me blessing!
And what's wrong with that? Being blessed by God should be our predominant desire. What could be lovelier?
Sampat took my hand, held it, stroked my arm, and asked me to bless her house. I have never blessed a house before!! but moved, did so, and blessed her chickens and eggs for good measure.
Why shouldn't prosperity appeal to people who live in a one room house, on bamboo stilts, with palm-leaved walls?
Prosperity theology as a hook for the gospel! They hear Joyce Meyers (whom I have never read, or listened to, so am not endorsing—or not) say that faith and giving and prayer will lead to an improved financial situation. Well, under normal circumstances, it will.
Wherever true Christianity spreads, it must cause diligence and frugality, which, in the natural course of things, must beget riches!, John Wesley, Dublin, 1789
Faith brings hope. Faith helps you realize you can pursue a purpose and let your eyes grow bright with it.
* * *
I have inherited my grandparent's reflex of giving away what I feel the lack of. Money when I need money. Time and energy in volunteering (leading Bible studies was my main form of volunteerism) when I lacked both. Happiness when I am sad. "Let my depression bloom," is my little private saying. (When I feel depressed, I go through my personal email and reply to all the messages from friends and family which I have lacked energy to reply to.)
To sneer at all prosperity theology in our sophistication is to sneer at Jesus who says, "Give and you shall receive, full measure, pressed down, flowing over. For the measure you give is the measure you receive. "
What one should be rightly suspicious of, and run when you hear it, is the perversions of prosperity theology.
"Give to my TV ministry, my radio ministry, my speaking ministry, my healing ministry and God will bless you."
If you hear that, run–resisting the relentless push to donate money to greedy ministries and ministers who want your money for their own career ambitions (unless of course, you have benefitted from their ministries, in which case, perhaps you should give some).
(Will God bless those who contribute to the ministries of careerists who may, or may not, be charlatans? Yeah,  he probably will, because he commands "Give," and did not specify to whom. It's our heart and our generosity he is concerned with, for all money is his.)
If, however, you are asked to give to the poor (as I am cajoling you to give to Tearfund at the base of this post) please consider it, because the poor are heavy on God's heart, as our youngest, weakest, most unhappy child is heavy on ours.
We might give to receive, and God sometimes plays our game, and smiles, and shrugs, and says, "Anything to increase their faith," as we do anything, comics, animated computer games, handheld video games, to get our little children to read.
The point of being a Christian is not prosperity.  What faith in Jesus has to offer the people of Cambodia and me is greater than prosperity—it is peace, shalom, well-being, trust in the Father, joy, love for others, Jesus himself.  All this is prosperity in the global sense.
* * *
 People's natural hunger to improve their circumstances can serve as  a hook for the Gospel. Tearfund is encouraging people to pool resources, to reframe, to look at what they have, not what they do not have, and to learn new skills of animal husbandry and planting.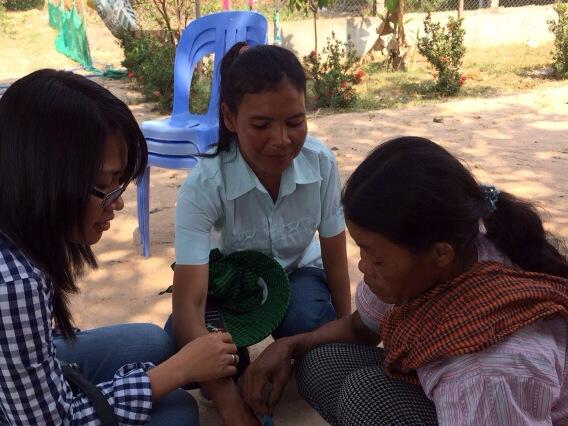 Tearfund worker Kagne, and Sampath are having a little confab about growing rice & raising chickens
Sambath grows watermelons and rice on a neighbour's unused land which she rents. She has a veritable bevy of adorable chickens. The lovely Tearfund worker, Kagne, printed out a guide from the interent on how to keep chickens and she used it, and now look!!
Please could you help Tearfund help people help themselves by giving them a hand up?
* * *
 I have just written my first book of fiction, Francesco—Artist of Florence: The Man who Gave Too Much. It is a children's story, a lavishly illustrated tale of a Florentine Renaissance artist. Here are some comments from friends who read it,
Simon Cutmore— it is a gem of a book and a beautiful parable and I think could be read by you and old alike.
Jules Middleton—  I love the story! I wanted to read  more! I love the history of Art connections.
Joanna Mitchell— I thought it was lovely – sweet and true and good — – and a bit like one of Francesco's jewels.
I would like to email it to you as a gift if you give £3 to Tearfund   here by direct debit.
Alternatively, text HOPE TODAY to 70444 to give £3 a month to See For Yourself, Tearfund.  It will be added to your mobile phone bill. Tearfund receives 100% of the money. This subscription service will cost £3.00 per month until you send STOP to 70080.
Just leave me a comment saying you have done so, and  send me your email address at anitaATanitamathias.com and I will email you an e-copy of my newest baby 🙂