The spiritual value which runs though Scripture is not prosperity (though, in the Old Testament, those blessed by God are generally prosperous).
It is shalom. Strong's Concordance translates it as "wholeness, health, peace, welfare, safety, soundness, tranquility, prosperity, perfectness, fullness, rest, harmony, the absence of agitation or discord." What a lovely concept.
It is not right in a world of obscene and extravagant wealth for anyone to go hungry, to be deprived of access to the world's mental, intellectual and spiritual and cultural riches through lack of education,
William Booth, founder of the Salvation Army, said this in his last and most famous speech, "While Women weep, as they do now, I'll fight; while children go hungry, as they do now I'll fight; while men go to prison, in and out, in and out, as they do now, I'll fight; while there is a poor lost girl upon the streets, while there remains one dark soul without the light of God, I'll fight, I'll fight to the very end!"
That remarkable passion is not my calling—or else, I would never get a word written.
On the other hand, if we know millions of our fellow humans lack food, or clothing or shelter OR an education which opens their soul to the resources of thought and spirit through the centuries as well as the resources to climb out of poverty—and do nothing about it, how can the love of God dwell in us?
In Jesus' striking parable of the sheep and the goats, the righteous are welcomed into the heaven, on the basis of what they did, not what they did not do. They saw the King hungry in the disguise of the poor, and fed him; they saw him naked and clothed him. The unrighteous did no such thing, though they may have cried "Lord, Lord," and through their charismatic personalities and gifts of influence may even have worked miracles in his name.
And so, though development is not everyone's calling, all Christians should help the poor, as need crosses our paths, as our hearts respond to need, as the Spirit moves. (And I would suggest that if we do not sense the Spirit move, start with 10%, the Biblically recommended figure, and keep moving it around ministries, until you are giving to ministries you are happy with, and causes that bring joy to your heart.)
* * *
I  visited a couple of Cambodian villages today which use Umoja (Swahili for togetherness) Tearfund's development model.
Tearfund trains a facilitator, who recruits rural pastors to the program. They ask the community what they would like to see in their community. They dream. And then they dream about how to raise the money to accomplish that dream. More dreams. Part of the Umoja process is dreaming, a word dear to me (check out my  blog title!).
Tearfund provides training in agricultural and micro-business techniques. The community establishes savings and loans programs, which enable them to buy sewing machines, to raise chickens and ducks and geese etc.
* * *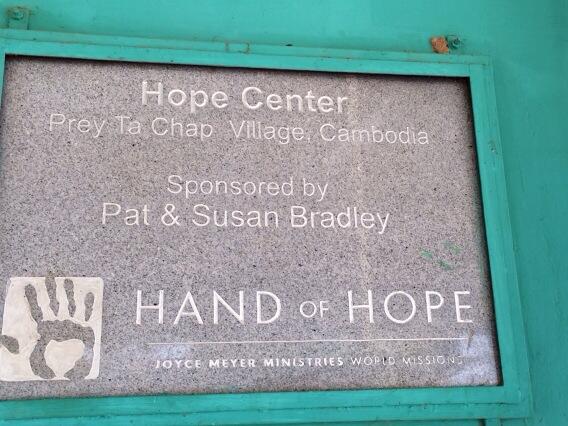 We visited an interesting compound today, behind locked corrugated steel gates! There was a Hope Centre donated by Joyce Meyer, which is used as a church. There was a pre-school run by Potters Field ministries, which provides the regulation blue tee shirts. Many Christian ministries coming together in that compound.
Tearfund kickstarted the Umoja process in that church—a sewing shop with fancy pre-ordered Kymer clothes for their new year, a chicken and duck raising project, and wormeries in cow manure to feed the chickens inexpensively, and fertilize crops. They had been taught "foreign" agricultural techniques such as growing beans on the fences surrounding the vegetable garden, saving space and producing food simultaneously.
He showed us their  books, letters in Kymer, numbers in English, thumb prints over amounts donated, and as far as I could make out, several people put a pound into the projects weekly, and presumably reaping the rewards.
* * *
 In the afternoon, we visited some results of the Umoja vision of self-sufficiency. Ror Kar Khpross, an elderly lady in Tasu village who was chased away by her family because she is HIV positive grows chilis and basil in a little plastic rice bags, and makes paste from the moringa tree, one of nature's miracle trees, which she sells.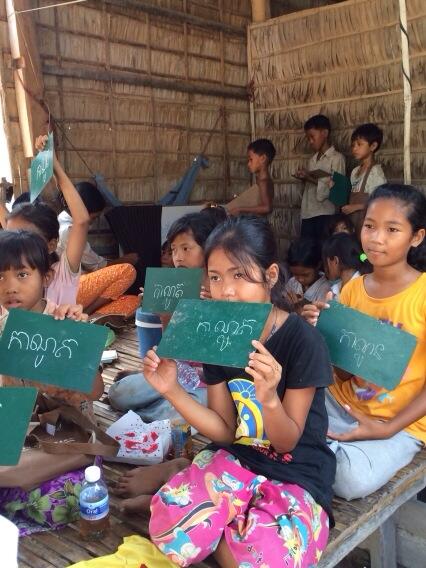 We visited a little school which children who go to the local "free" schools (where they learn very little) go to after hours to learn the alphabet, and do some fairly complex math. It's on a raised platform on stilts, in the volunteer teacher's house, two classes in a room about 3 by 3 meters, progressing concurrently disciplined but raucous. Whoa, they are going to learn focus!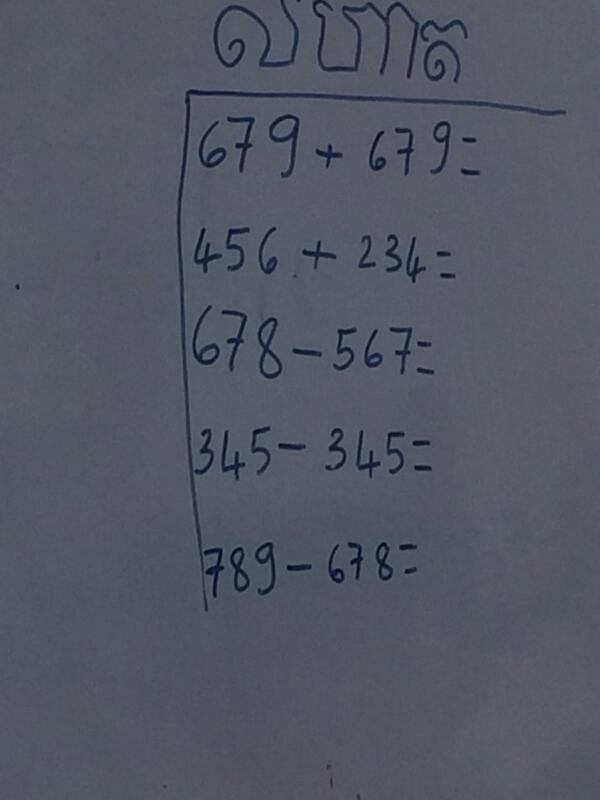 * * *
 Perhaps, man's greatest need is spiritual, because from it all else comes. And then, perhaps, education, which gives us the tools to learn, grow, change and create prosperity. Even a little literacy will help people read labels on medicine bottles, store receipts, bank statements, and not be cheated.
According to the Pastor, implementing Umoja can be a challenge, because ministries like World Vision provide the chickens and the coop, and the seeds for crops. However, the villagers would sell it in the market for quick cash and be poor again. In fact, before Umoja, he said, the villagers would pray for "a foreigner to come and help us."
Umoja requires them to set aside a small amount of money a week into the pooled savings and loan project,  which is invested in community projects of their choice. They are encouraged to look at their resources—a moringa tree in the case of widowed  Ror Kar Khporss; land in the case of the pastor's family and ask what they could do with it. And land in abundance there is, lots of still unutilized land even in the compound which was part of the Umoja process.
Because they are developing their human resources of imagination, assiduity, persistence, following up on goals, and developing multiple income streams, this should, in the long run, be more effective than relying on hand-outs.
Poverty is partly a mind-set. If you define yourself as poor, you feel defeated and crushed at the outset and won't have the energy or vision to climb out of poverty. Apparently, the Umoja process trains people to see what they do have and gradually to optimize it, and begin the climb out of poverty, increasing their self-confidence and self-reliance in the process.
I have just captured a fraction of today's impressions; I am still rather jet-lagged.
Please Would you consider supporting Tearfund's work in Cambodia, essentially paying for the facilitator to be trained to help train the community in the Umoja process in opening their eyes to notice they resources they already have in place—time, strength, land– and how they can optimize these?
To support Tearfund's work in Cambodia by donating £3 a month here (about $5 for Americans).
Alternatively, text HOPE TODAY to 70444 to subscribe to give £3 a month to See For Yourself, Tearfund.  It will be added to your mobile phone bill. Tearfund receives 100% of the money. This subscription service will cost £3.00 per month until you send STOP to 70080.