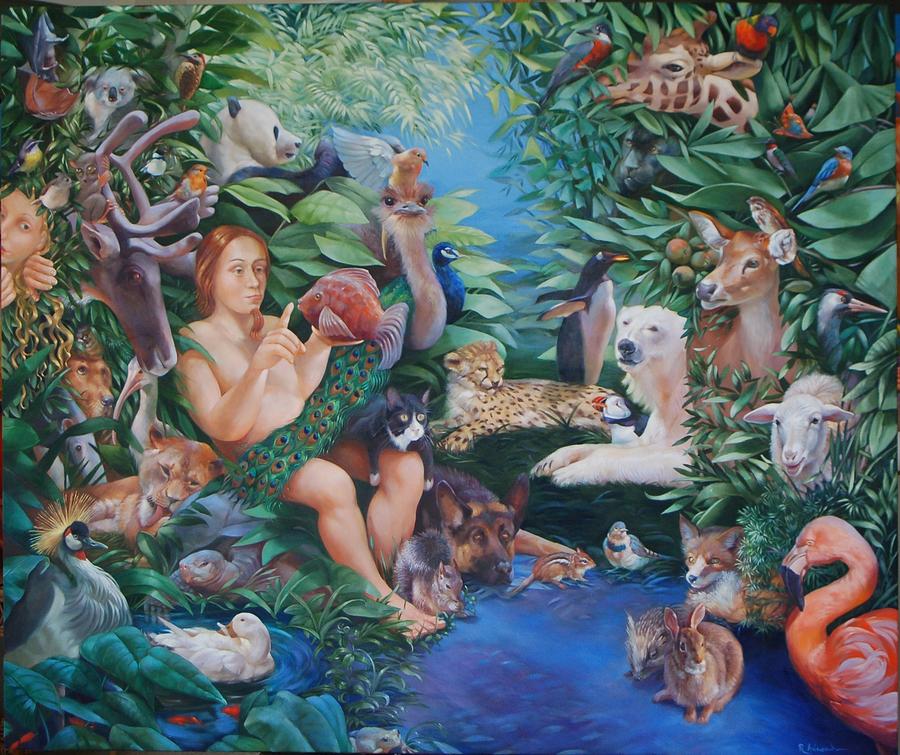 In the beginning,
God said, "Let there be light."
And he let the water teem with living creatures,
Birds flying above the earth,
The land full of wild animals and livestock.
And the Lord God brought all the beasts of the field,
And all the birds of the air,
To Adam, and said, "Name them."
And he waited to see "what he would name them" (Gen 2:19).
And he says to us today, "Name your future."
* * *
In the beginning of our lives, God made us.
He decided our race, the country into which we were born,
the family into which we were born, their wealth and education.
He decided the features of our face.
He chose our IQ.
He smuggled gifts, like treasure, into us,
which we would slowly discover,
Music, chess, maths, or poetry, perhaps.
And then he says, "Child, name your life.
Will you be happy, though waves will batter you ?
Will you be kind, when tempted not to?
Will you be calm, when stress assails?
Will you make friends, when it's easier to be solitary?
Will you learn to write, though sloth tempts you?
What will you do?
Will you work hard when you don't have to?
Will you chose discipline?
Will you work on your dreams?
Choose your look.
Will your face be marked by kindness?
Will you keep your body strong?
Will you have a beautiful garden?
Will your home exude peace?
Will you wake early, watching my sunrise?
Will you chase me when you don't have to?
Will you walk with me as your friend?
Will you enter my rest?
Child, today, I give you the rest of your life.
You are free to choose how to live it.
Child, today, choose your destiny
Name it.