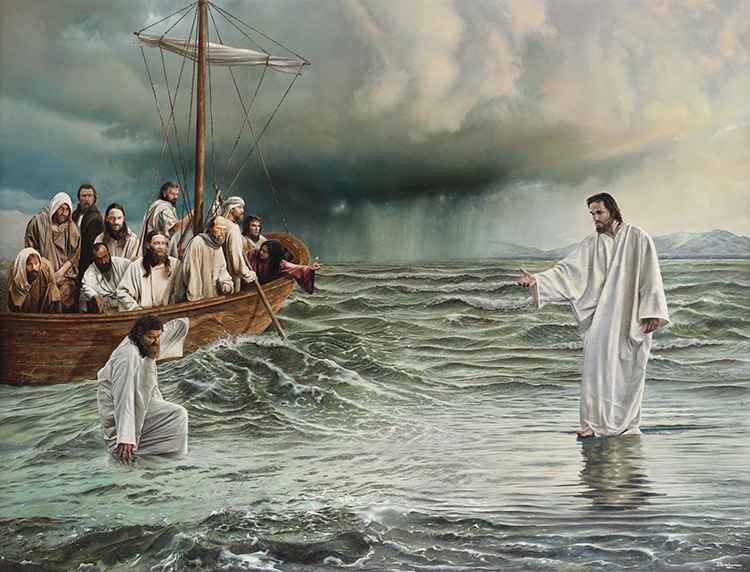 I often think of this sermon illustration from my time in Williamsburg, VA: You cannot knock on the door of Buckingham Palace, or the White House and enter. You need an invitation, or you will be firmly ushered out (at best!).
God, creator of the cosmos, 70 thousand million million million (70 sextillion) stars in 100 thousand million (100 billion) galaxies is an ontologically different being. As high as the heavens are above the earth is He above us.
If we are to dialogue with him, person to Being, he must take the initiative, enlarge our spiritual senses, and provide revelation. He must lean down to us, condescend to us. Our spiritual adventure with him begins through his grace, and continues through his grace.
* * *
I am tired. It's a time when spiritual disciplines–my prayer, my Bible Study, my spiritual reading–slip. It helps then to remember that just as I cannot jump to the moon, I cannot hustle my way into intimacy with God. I depend on his mercy to know him.
The spiritual life was never about me scaling the Tower of Babel, reaching up to God by my Bible Study, my prayer, my giving, my fasting, the intensity and teeth-grittedness of my disciplines.
It was always about his father-heart reaching out to me in kindness and in mercy.
I sometimes worry that my spiritual life is growing anaemic—more spiritual blogging than Bible study, more worrying and thinking than prayer.
And then I remember that heck, my spiritual life is not the product of my discipline. Faith is a gift from the God who is looking out for me.
The spiritual life is always about God looking out for the lost sheep, the father on the battlements looking for the prodigal son, Jesus reaching out to me when I look at the wind and waves instead of him–and fear rises, and faith flickers, and I sink beneath the waves.
He reached out to me and gave me the grace to become a Christian. I will trust that outstretched hand for grace to continue, walking on the waters, dancing on the waters, hand in hand with him.
Besides, besides, in just a moment, one's entire spiritual life can be transformed.
D. L. Moody writes, "I was crying all the time that God would fill me with His Spirit. Well, one day, in the city of New York — oh, what a day! — I cannot describe it, I seldom refer to it; it is almost too sacred an experience to name. Paul had an experience of which he never spoke for fourteen years. I can only say that God revealed Himself to me, and I had such an experience of His love that I had to ask Him to stay His hand. I went to preaching again. The sermons were not different; I did not present any new truths; and yet hundreds were converted. I would not now be placed back where I was before that blessed experience if you should give me all the world."
Moody's ministry was transformed in a minute though the filling of the Holy Spirit, though God graciousness.
The spiritual life is not a matter of our striving. It is a matter of waiting with outstretched hands for the power from on high.