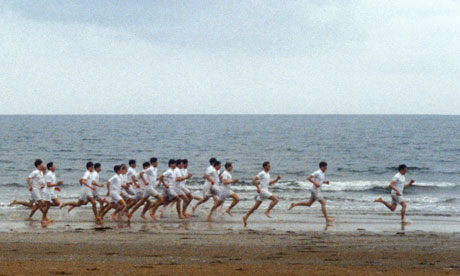 "I've had a good day," I say to Roy as we drift off to sleep.
"Oh, I thought you said your day wasn't going well," he says.
"Well it wasn't, but then it got all turned around."
What turned it round? Well, I went on a 3.25 mile walk, walking as fast as I could, and it woke my mind up, and I came back well-exercised and oxygenated, in a great mood, and able to think clearly and concentrate for hours.
* * *
 Another thing that turns my day around is to shut my laptop, set my timer for an hour, lie face down in an attitude of surrender (a position, which incidentally clears my mind and spirit), and simply pray. Or even better, kneel and pray.
Often the things that are bugging me are simmering beneath consciousness. A vague sense of unease that I can't put one's finger on. The Psalmist David experienced it when he asked, "Why are you sad, oh my soul?"
So then, cancer is gone for good, yes Jesus? (I believe so, intuitively, in my bones and spirit, partly because of my steadily increasing energy.) How do I combine book writing and blogging? Will I finish my memoir? Will it do well?  Find readers? Little worries like that, small niggles, can create subterranean unease.
What prayer does then is to take them to God. Cancer, life or death, I leave it in God's hands. It is no longer my worry. My memoir, I leave it in God's hands. It is no longer my worry. And so with everything.
And then I seek specific guidance on each thing. Cancer-Bancer. I remember to drink my carrot juice and green smoothies, and try to eat a bit more raw. I ask God for specific guidance on how to maintain the blog/book balance which every blogger struggles with.
And then I get up from the place of prayer at peace, my anxieties, insecurities and worries temporarily clarified and surrendered. I now have a clear map for how I am going to tread the steps ahead of me till the end of the day.
And tomorrow? Tomorrow will worry about itself.
* * *
It's interesting how vigorous exercise and vigorous prayer give much the same results. Exercise gives us good humour, equanimity, endurance, and endorphins.  Intellectual, emotional and physical energy, mental clarity and focus emerge from within the self. With prayer, these are given to us from a source outside ourselves.
Though of course, the intangible benefits of prayer–chatting to our Almighty friend–far transcend those of exercise.
We need both physical fitness (which I am slowly developing) and spiritual fitness. We need to be stretched in our bodies, and stretched in our spirits (as well as stretched in those other dimensions of our being: intellectually, and in our capacity to love–another post for another day).