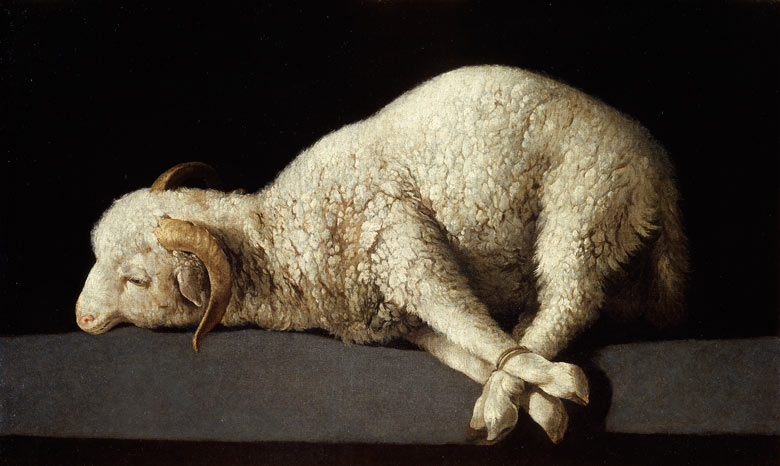 From the early Catholic monks who established Oxford's oldest colleges; to John Wycliffe, the Morning Star of the Reformation; to Cranmer, Latimer and Ridley burnt at the stake; to John Owen and the Puritans; to Wesley and Whitfield who launched England's Evangelical Revival from Oxford; the Catholic Oxford Movement in the 19th century; and finally the Inklings, Lewis, Tolkein, Charles Williams in the 20th–Oxford's social and political history has been intimately allied with the theological struggles of her citizens.
As has the history of England. Or Germany, Switzerland, Holland, Sweden, or Norway, or pretty much any European country.
That is because theology deals with the most important questions. Is there a God? Are we infinite, spiritual beings having a finite experience or finite beings having a finite experience? How can I be happy? What is a good life, and how can I live it?
                                             * * *
But sometimes, our theology makes us cry. 'Dr Houston,' who I met last week was convinced of, though troubled by, the fact that
all the good Jews, Muslims and Hindus were going to hell
while he was going to heaven because he believed the right things. "Don't be too sure on either count," I wanted to say.
Rachel Held Evans explores this moral repugnance.
 She sees, on CNN, a woman tortured and killed by the Taliban in Afghanistan.
"Twenty years of Christian education assured me that because Zarmina was a Muslim, she would suffer unending torment in hell for the rest of eternity. How the Taliban punished Zarmina in this life was nothing compared with how God would punish her in the next…the idea that this woman passed from agony to agony, from torture to torture, from a lifetime of pain and sadness to an eternity of pain and sadness, all because she had less information about the gospel than I did, seemed cruel, even sadistic."
                                                     * * *
This is the second course I've taken in Christian history. And I realized afresh that all denominational theologies are compilations by powerful, dominant, brilliant people–Augustine, Aquinas Luther, Calvin, John Owen or Jonathan Edwards–of their sincere readings of Scripture. And the different interpretations and emphases owe something to these individual's biographies, psychological cast, characters, and the period in which they lived.
Now these clever men could not all be right when they hold differing opinions. Probably all of them are right about some things, and wrong about others.
SO… Do we get lazy and just take Luther or Calvin or Piper's or Aquinas's or Nicky Gumbel's reading of Scripture as absolute truth? Or do wrestle with it ourselves, and let the Spirit speak to us, and highlight in gold marker the truths he wants us to learn–the truths which will be important in our own lives?
                                             * * *
I chafe against the harm done to talented women who have not been allowed to teach, preach or lead because of sentences Paul wrote to 1st century women. Women should remain silent in the churches. They are not allowed to speak, but must be in submission. I do not permit a woman to teach or to have authority over a man; she must be silent. These sentences certainly sound misogynistic to 21st century ears, and indeed, in most Western democracies, such attitudes or employment practices are, rightly, illegal!
People commented, "You cannot have a salad bowl approach to Scripture. You cannot pick and choose. The Bible is what it is, not what you would like it to be."
However, every denomination, including new ones like Calvary Chapel, the Vineyard or the Assemblies of God are based on someone else's picking and choosing.
So the question is: Do I lazily choose the salad bowl that traditionalist conservative Anglicans, or Chuck Smith at Calvary Chapel or Terry Virgo at New Frontiers have assembled, reflecting their own fears, insecurities, prejudices and scriptural readings?  (New Frontiers, for instance, has no women leaders or preachers or teachers. What a waste of talent and spiritual gifts!)
Or do I engage with Scripture as a mere Christian? Not accepting a denominational position—someone else's salad bowl—but allowing Scripture to speak afresh to me with its own majesty?
And if I should read Scripture wrongly? Well, salvation is not an IQ test.  And honest intellectual error is not a sin. Laziness, however, is. I believe Christ will commend me for seeking him in the pages of his word, even if I get some things wrong.
* * *
So what should we do when Calvinism makes us cry?
We turn to Scripture. We turn to the merciful
Parable of the Sheep and the Goats
in which the righteous are judged on the kindness they showed, not on the basis of the kindness they did not show. We should read God "will judge to each person according to what he has done." Romans 2:6.
We should remember that Jesus is the lamb of God who takes away the sins of the world (John 1:29) not just the sins of those who have made a Reformed profession of faith.
The cosmic significance of Christ and his sacrifice is vaster, deeper and larger than we can comprehend. In him all things hold together!
"See, see where Christ's blood streams in the firmament!
One drop would save my soul—half a drop! ah, my Christ!— 
The precious, redemptive, atoning blood shed for more than Calvinists, Presbyterians or the Reformed. Shed for all men. And women!
The efficacy of Christ's sacrifice might stagger us. As a friend said recently, when Calvinists shut the door of heaven in men's faces, Jesus will run and open the windows and back doors.
                                          * * *
When we hear five points of Calvinism–total depravity, unconditional election, limited atonement, irresistible grace, perseverance of the saints–perhaps alarm bells should ring.
It's clever, but is it Christianity?
Jesus never spoke in language which requires an education to decode. His message could be understood by the children to whom he said the Kingdom belonged, while its riches delights theologians.
He told us that God was our father. A father who is loving, and fair, and seeks every means to advance his sons. Theology that consigns the majority of the population to hell is flawed, simply because it conflicts with the loving, seeking Fatherly heart of God as revealed in Scripture (while delighting its professors with the delicious sense of belonging to
an inner ring
).
The saved in Revelation cry, "Just and true are all your ways." We are made in God's image. If we find the consignment to hell of those who have never compelling heard of Jesus unjust and repugnant, if the unfairness makes us cry–perhaps this theological doctrine will be equally repugnant to God's great heart.
How much more. If we care, how much more will God care: Scripture consistently uses this argument. If Jonah grieved for a plant–Nineveh has more than a hundred and twenty thousand people who cannot tell their right hand from their left, and many cattle as well. Should I not be concerned about that great city?" Jonah 4:10.
Similarly, Jesus tells us that God yearns over the lost coin, the lost sheep, the lost son.  And so the Son of Man came to seek and to save what was lost (Luke 19:10).
* * *
I do not yet have a fully developed theology of hell. But I am uncomfortable with the unchristian haste to consign the world God loves to hell. Let's focus on the positive, the carrot—Christ; not the stick, the negative: Hell.
When our theology makes us cry, our theology is too small. We need to return to Christ, and return to Scripture, and read it with a humble, open mind.
Let's have a more generous Catechism.
Who takes away the sins of the world?
Christ, the Lamb of God does. (John 1:29).
Whose sins does the Lamb of God take away?
The world's!