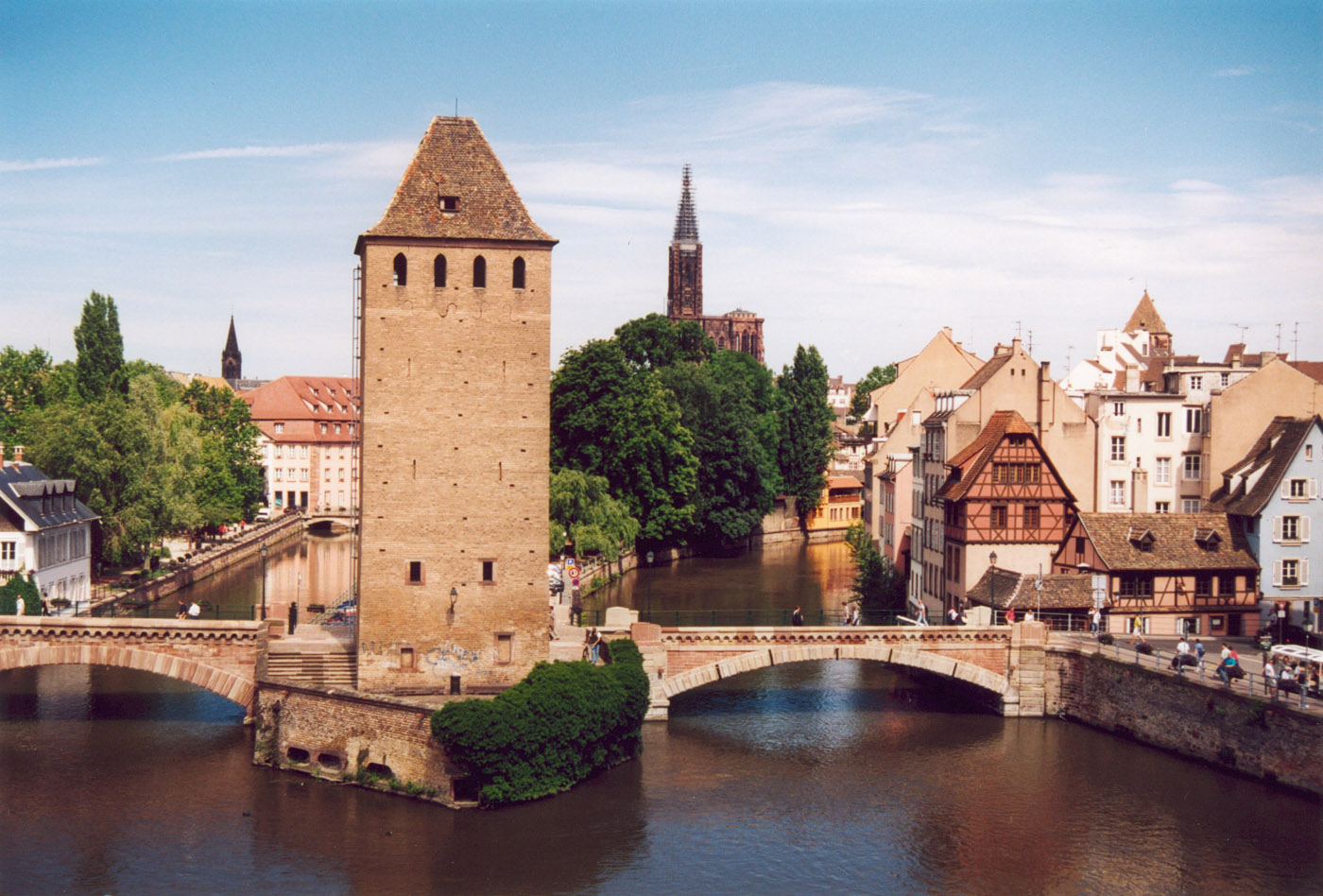 Strasbourg
Okay, so this week is Zoe's mandatory work experience. We insisted she work with us in our publishing company, which she pronounced was "lame." However, Roy kept her nose to her grindstone, and taught her real computer skills (book formatting and other skills) which will be useful to her in life. She also discovered a hack or two he didn't know. A good day's work!
Dead silence reigns chez Mathias. I have bought new phones for all 3 other members of my family. A new generation iPhone for Roy (with GPS, and he won't switch with me!), a pink phone for Irene (which she loves and claims is cooler than my iPhone) and a pink phone for Zoe too, rather to her dismay!! Everyone is fidgeting with numbers, SIM cards and apps, in perfect concentrated silence.
Got a text I never expected to receive from a child of mine. "Selected for ALL my Sports Day events" Hurdles, high jump and running. Irene sure didn't get the sporty gene from me!!
Me, happily listening to a Matt Redman CD. Irene, 12, contemptuously, "That's a pretty pointless piece of music." Errr….. and why exactly?
A really lovely relaxed barbecue with our very large "small group" at St. Andrew's yesterday. Good good, witty conversation, bonhomie and much laughter beneath the stars. Lovely!
Ah, tickets bought for a short 6 days break while Zoe is at the Arvon Creative Writing course–to Basel en route to Strasbourg. Excited. We saw cheap tickets, and get tempted, though our real family holiday is in August–exploring Sweden in a motorhome. Any "don't miss" suggestions for either of these are welcome!
So Irene has invited her friends for a camping sleepover in our orchard. It is raining, but they are undeterred as they try to set up three tents. I hear happy excited giggles. Have we grown-ups forgotten the art of happiness? Well, then, we must relearn it. And rain or hail, they insist of sleeping out of doors. It's fun to be adventurous and impractical–must relearn that too!!
And here we are, trying ever so hard to eat healthily (minus frequent relapses into chocolate) and Irene cooks herself trays of what she calls "a universal meal" which she eats for breakfast, dinner, and lunches at home–pasta, with cheesy mushroom sauce, baked with tuna and sweetcorn, with a topping of grated cheese and crisps. Zoe bakes herself the same, but with chicken breasts. Over-independent children!!
And the next step of the greening of the Mathiases: we have two paper shredders, upstairs and downstairs, and are shredding every scrap of paper as mulch and weed-suppressant for the veggie garden. Roy calls this "Anita economics" and claims he could have got bags of mulch for the £70 I spent on the two shredders. Ah, but I now have a lifetime supply of compost from all the waste paper our family generates!
They've come, the long-awaited new members of our menagerie–5 frames of live bees. I can't wait to see and hear them buzz around our garden. Roy asked Zoe for help to put them in their hive. "They are angry the first day," he added casually. Zoe put her hand to her heart. "Don't say the bees are angry," she said. "My heart starts beating faster; I get so stressed." We laughed. We think of Zoe as superwoman!
Goodness, I have reached the end of the summer term totally exhausted–as has Roy! And this though we aren't little school-girls, like the two in residence. Must be late evening light, very early dawns, and a plethora of summer social events. 4 dinners with friends over the last week! So I'm closing my laptop and books, and tuning in to God to discover his plot for my summer/rest of the year/rest of my life.
Grieving for lively, exciting Mumbai–the city in which my grandparents lived, scene of exciting holidays in which I was thoroughly spoiled, city of endless excitement and stimulation. It is better not to hate, and so I won't! But my first and visceral reaction is: "I hate terrorists!!" Now I understand the reaction of Americans to 9/11 a little bit better.
Irene looked adorable as she donned a bee suit, veil and gloves to help Roy hive our new bees. One stung them, through thick leather, so no harm done. Irene will be the fourth generation of amateur beekeeper (from Roy's side). We have bought hundreds of Buckfast bees, bred to be gentle and mild by the monks of Buckfast Abbey. Roy and Zoe are also building a duck house. We're really getting into country life!!
Okay, then, I'm on Google+. Now am I going to find the energy to post on two sites? Think I'll like it. Visual, intuitive, clean and easy to use–reminds me of Amazon's website in
many ways.
In Strasbourg, for a week in Alsace-Lorraine. Irene was enchanted by the fact that there were three exits at Basel airport, to go to France, Germany or Switzerland. We made the right choice!
Strasbourg is quite an anomaly–more German than French–the faces are German, though the manners are French. The food and the boulangeries are nowhere as good as the rest of France. We enjoyed the Cathedral–its spire a lacy confection, and wandering around the Ile de France, a network of canals and woodworked fairytale buildings. Definitely a walking city!
We walked over from France to Germany yesterday on the dazzling suspension bridge called the Friendship Bridge. We were as enchated by this as Irene was. The bridge rises out of the peaceful Jardin de Deux Rives, France on one side of the Rhine, Germany on the other. Irene said she saw a black cross in Coventry Cathedral which will be painted white when peace prevails throughout the world, as it now does in Europe.
A perfect travel day. Drove to Colmar and saw the surprisingly realistic, poetic and expressionistic Issenheim Altarpiece painted by Mathias Grunnewald. Lovely! It was in the Musee Unterlinden, a whole museum devoted to bright medieval German oils, still brilliant (and often amusing) 6 centuries later. And the Alsatian specialty tarte flambee for lunch–Irene had a sweet version with red fruits and icecream.
Anders Behring Breivik, the Norwegian mass murderer is described as "a Christian fundamentalist with a deep hatred of multiculturalism, of the left and of Muslims." Interesting then that he chose the terrorist tactics used by Muslims over the last quarter century. Hatred is particularly dangerous because it can contribute to your morphing into the object of
your hatred!
So, yesterday's highlights, a quick explore of Munster, founded by Irish medieval monks!! There was a stork enclosure with enormous and beautiful storks, 17 of them. The stork is a sort of unofficial mascot of Alsace, as we can testify having consumed chocolate stork eggs, stork pastries, and bought home an enormous stork casserole dish to try to replicate French casseroles!