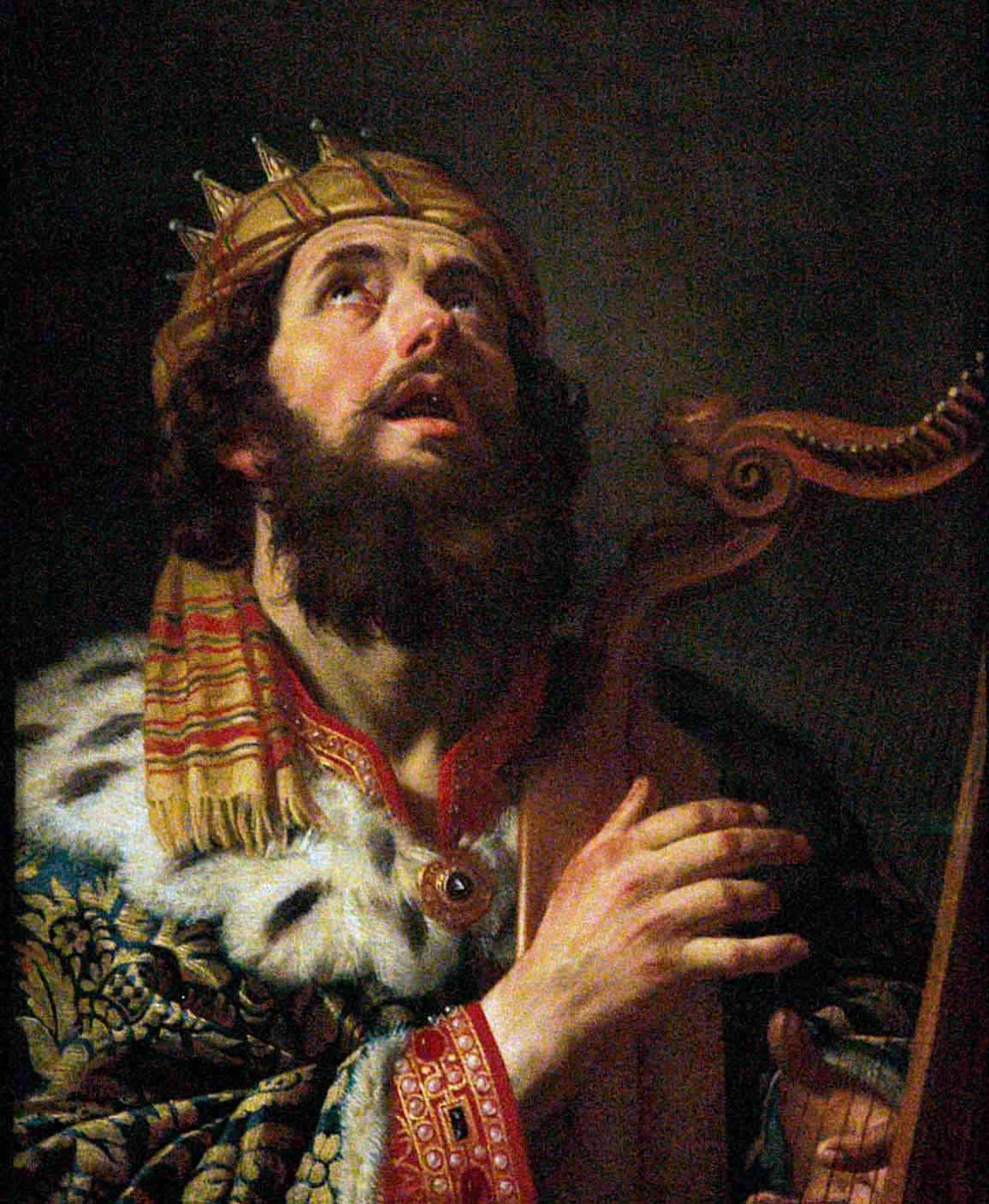 Gerrit van Honthorst
David
Traditionally "a Penitential Psalm."
A Psalm of David.
1 LORD, do not rebuke me in your anger
or discipline me in your wrath.
2 Have mercy on me, LORD, for I am faint;
heal me, LORD, for my bones are in agony.
3 My soul is in deep anguish.
How long, LORD, how long?
4 Turn, LORD, and deliver me;
save me because of your unfailing love.
5 Among the dead no one proclaims your name.
Who praises you from the grave?
6 I am worn out from my groaning.
All night long I flood my bed with weeping
and drench my couch with tears.
David has sinned, and he is suffering. He is faint, in anguish, in agony, groaning and weeping. He asks God not to rebuke him or discipline him, but instead to have mercy on him. Why? Because of God's very nature, his goodness and kindness. Hesed, in Hebrew.

7 My eyes grow weak with sorrow;
they fail because of all my foes.
His enemies have brought him much sorrow. Note: One can be a man after God's own heart, and still experience much sorrow because of your enemies.
8 Away from me, all you who do evil,
for the LORD has heard my weeping.
9 The LORD has heard my cry for mercy;
the LORD accepts my prayer.
10 All my enemies will be overwhelmed with shame and anguish;
they will turn back and suddenly be put to shame.
I love how David bounces back after he prays.
This is the astounding movement of the Psalms which mirrors the movement and motions our soul goes through when we pray.
God hears our cry for mercy. He accepts our prayer. We know things are going to change. We know God has heard our prayer and is going to bless us.
There is a reversal. The Lord has heard the Psalmists' prayer for blessing. His enemies will be troubled, as he was troubled.
No one can hurt the soul of the one whom God loves. Through prayer, he will use reverses to strengthen himself, to grow more calm and peaceful.