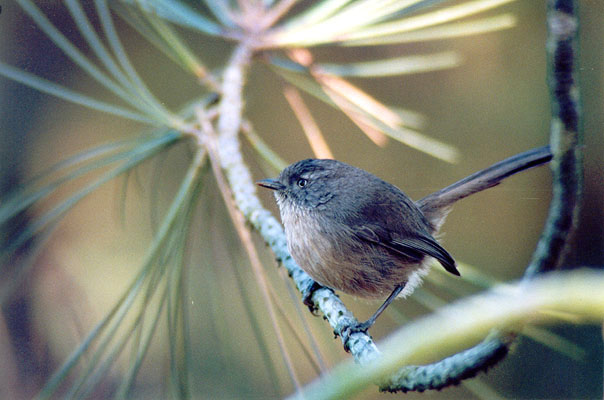 Wren-tit
Hello readers, I had written a long essay called The Magic Kingdom in 2003, and then we moved from the US to the UK, and I never did anything with it. Perhaps I will expand it. Anyway, I am going to post it here over a few days in blog sized bites in the hope that you might fit it interesting.
O world invisible, we view thee,
O world intangible, we touch thee,
O world unknowable, we know thee,
Inapprehensible, we clutch thee.
Does the fish soar to find the ocean,
The eagle plunge to find the air–
That we ask of the stars in motion
If they have rumor of thee there?
Not where the wheeling systems darken,
And our benumbed conceiving soars!–
The drift of pinions, would we hearken,
Beats at our own clay-shuttered doors.
The angels keep their ancient places;
Turn but a stone, and start a wing!
'Tis ye, tis your estranged faces,
That miss the many-splendored t
hing.
But, when so sad thou canst not sadder,
Cry;–and upon thy so sore loss
Shall shine the traffic of Jacob's lader
Pitched between Heaven and Charing Cross.
Yea, in the night, my Soul, my daughter,
Cry,–clinging Heaven by the hems;
And lo, Christ walking on the water
Not of Gennesareth, but Thames.                                          Francis Thompson
"I'm the President of the Soviet Union, but I cannot enjoy the birthright of every American child; I cannot go to Disneyland," Michal Gorbachev lamented in Time.  When, by virtue of geographical accident, my husband Roy and I produced little Americans, we reluctantly, foolishly, felt we should give them a shot at this birthright.
               It's the happiest place on earth: the theme song bounced through the Magic Kingdom.  Stoic, serpentine lines waited 75 glum minutes for a 90 second ride.  In elbow-jostling stores, discontented children in a fever of desire coveted, pleaded, got, coveted some more.  Our three year old, Irene, acquired her first Winnie-the-Pooh T-shirt in a moment of rapture.  She beamed beneath her halo of curls, and toddled out, radiating delight.  And then turned, ah fatal turning, a still pillar.   "I don't have very many Winnie-the-Pooh T-shirts," she said.  Now sadness veiled that plump face.  "How many Winnie-the-Pooh T-shirts do you want, Irene?" I sighed.  "Four," she said. 
               Walt Disney coined the phrase "amusement park," literally, a place without musing, without thought, an escape from one's life into hyper-reality, a third degree of separation, riding rides based on movies, based on books.  And, everywhere, contrasts: the determined hilarity of the M.B.A.'s and the strained faces rushing to see it all, which insidiously becomes the objective rather than enjoying each other in/and the Magic Kingdom.  Exasperated at their kids for not being happy despite the piratical tickets, parents growl; overwhelmed little ones burst into tears.  People line up two hours early for a parade in honor of Mickey Mouse!  I ruefully thought  of Arnold's plaint a century ago, "the strange disease of modern life, which, though it gives no peace, yet spoils for rest."
               The next day, to recover from that wearing magic, we hiked in the Topanga Canyon State Park outside Los Angeles, hoping to add to our life-list the small, secretive wren-tit, "the voice of the chaparral," often heard, rarely seen, reversing the old definition of a good child.  All day we heard its lovely, liquid song rise into a trill: "peep peep peep-peepeepepeprrr."  We stalked it, and stalked it, as noiselessly as our two children could stand, but the rustling chaparral betrayed us, and we heard fainter rustles as it hopped away, luring us on.  This was magic, I realized: the high clear notes of this invisible bird floating on the winter air.  The work of his hands! Since I grew up in India, where nature was a matter of sweat, heat, dust, mosquitoes, and monsoons, something to be outwitted, I discovered its nourishment circuitously.