Why God loves the World Cup
The privileged world, Switzerland, Denmark, Germany and the Netherlands, competes  with the developing world, Nigeria, Ghana, Cameroon and the Ivory Coast–and does not necessarily win.
Vuvuzelas are democratically annoying.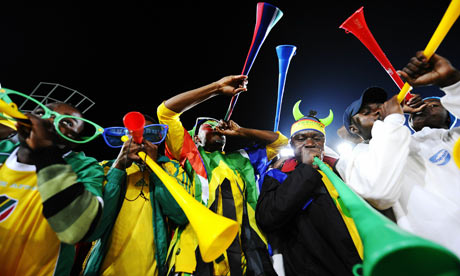 Northern Europeans get all colourful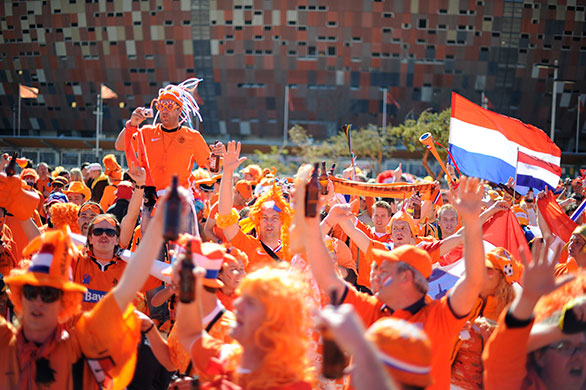 For a month, everyone forgets their problems.
Patriotism grows intense.
Nations grow unified as at times of war.
God values swiftness, agility, magic and cleverness,
And watches the games with great interest, I believe,
But with his headphones on!